Oregon Fire Opal is one of the, "To Die For", gemstones available from the Pacific Northwest.
If you go to a map and find Southern Oregon, you will be in the general area where this Fire Opal is mined. Now, find the Oregon Cascades and climb about 6000 feet and you are pretty much there. The mountain air is crisp and clean and the digging hard and dirty…but oh so worth it!  Oregon Fire Opal is the most stable opal we have had the pleasure to work with and is the primary reason we choose to make it available in our gallery.  It is pure and clear, with colors ranging from an inviting amber yellow to a distinctly rich cognac.  It's quality is worthy of many forms of artwork, by artist from all over the world…

…110 carats of gorgeous Oregon Fire Opal…
 and
…510 carats of  "drop dead beauty" set with 18K gold and platinum…
…carvings by Dalan Hargrave (Texas).

Oregon Fire Opal can also be used for,
…Flintknapping….
Longest about 6″.  From the collection of Chuck Newnham – Juniper Ridge Mine Owner  (Oregon).
Or, it can be carved into jewelry…
…by Dalan Hargrave (Texas).

Oregon Fire Opal can also be faceted into …
…113.4 carats of pure "JOY"… 
… by Douglas George (Oregon).

Or, this mesmerizing cut…
… by Uli Zeisberg (Germany).

It can also be made into…
…lustrous beads.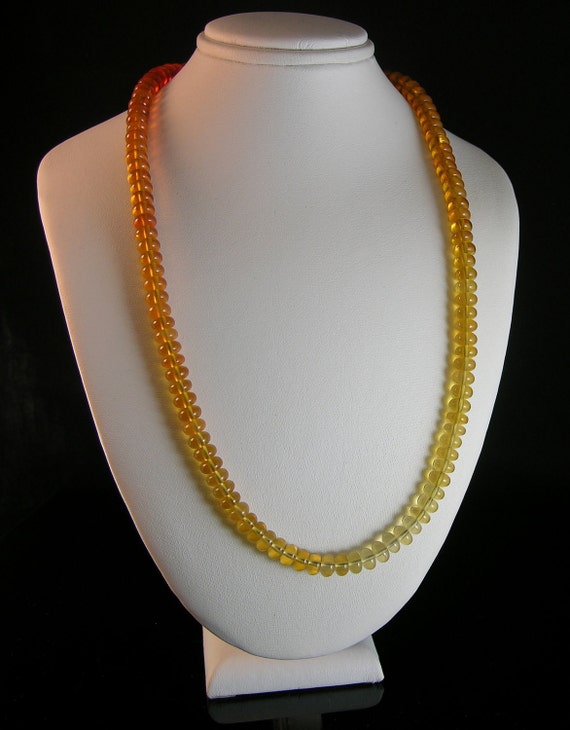 When the word "fire" is used to describe a gemstone, it is actually speaking about how light reflects from a stone. However, a fire opal is named so because of its actual colors. To look at fire opal, it can appear to be glowing, which may help to understand the long term fascination behind this gorgeous stone. 
Oregon Fire Opal is colorful, stable, versatile and is a prime example of …..Gems From the Northwest.
Colleen~